Welcome to the
American Psychology & Mental Health Association
Help Is Now More Accessible Than Ever!
When you are struggling mentally, it is easy to get caught off guard and not muster enough courage to seek help.
We understand the need to have therapy sessions online, in your own safe environment, on your schedule, and in complete privacy.
---
Finding a professional and experienced therapist is now easier!
Select the therapy you need from:
---

Individual
Therapy for Individuals
Couple
Therapy for couples

LGBTQ+
Lesbian, gay, bisexual, transgender, queer
---
Get Help Now
All you need to do is go through three fast steps:
Step 1 – Fill out a short questionnaire to help match you with the right therapist.
Step 2 – Within a short period of time, a licensed and specialized therapist will get in touch with you to help start your journey towards a better tomorrow after arranging a call or a chat.
Step 3 – If there are any issues or concerns you can easily reach out to us
---
Help When You Need It
One of our therapists can guide you if you are dealing with any of the listed issues.
Also, if you do not know what's wrong, that's okay too. Experts will help you figure out the root cause of your problem, and once that gets done, you can work with them to process and heal.
---
Who Are We?
Our talented and diverse team consists of psychologists with years of experience under their belt. We help people combat mental issues such as PTSD, anxiety, OCD, self-esteem issues, eating disorders, and several other problems. All our experts are licensed and are qualified with psychology or psychotherapy degrees.
They are also technologically able to offer virtual sessions. What sets us apart is that we specifically focus on treating each of our patients with exceptional care, with no preconceived notions, and starting out with a positive mindset with the need to create change.
---
Help When You Need It
Why Should I Try Online Therapy?
---
Convenient
Scheduling a session online hardly takes up any time. However, finding a physical therapist, trying to find one that understands you, traveling from clinic to clinic can result in a lot of wasted time and effort. Also, when you are dealing with mental issues, you just do not have it in you to devote that much energy. A virtual counseling session can be scheduled anytime you want and in an environment where you feel the most comfortable. The best part? Our portal is online 24*7.
Affordable
Setting up and opening a clinic takes money. Add on to it staff and regular operational costs and all that is factored into the charges asked per session by a psychologist. Online therapy cuts through these costs to offer help at a more affordable rate that makes it accessible for almost everyone. Also, note that you will also be saving on gas to travel for your appointments and would not have to take a day off because your session will be scheduled as per your requirements and not when a slot is empty.
Effective
One common concern that many people have is that online therapy is not as effective as conventional therapy. This couldn't be farther from the truth. The actual effectiveness of the session is dependant on the psychologist helping you and the patient's willingness to make progress, the mode over which sessions are conducted does not play any role. We have received rave reviews from our patients mentioning how helpful our services have been, and we are confident we can do the same for you!
We also encourage you to have an open conversation with your assigned psychologist about the problems you are facing, strategies that can be deployed to combat these issues, and any other questions that you may have.
---
Frequently Asked Questions
When Should I Start to Consider Online Therapy?
Whether it is about managing stress, relationship issues, reducing anxiety, healing depression, suffering from PTSD, or any other problems, our expert psychologists are more than equipped to help you virtually.
Online therapy can be utilized in any situation that you could think of where conventional therapy in the physical form could be used.
Conversing virtually does not take away from the intimate therapy experience.
How Many Sessions are Needed to See Results From Therapy?
That's one of the most frequent questions we get and, unfortunately, the most difficult to answer. The number of sessions needed is directly dependent on the complexities of the issues that you are seeking help for.
As many factors are involved, there is no telling the time it will take to get better. We would love to tell you that it can be a one-and-done thing, but our mental well-being is not wired that way. Some days may be good, while some may be difficult. What matters is that you actively try to get ahead.
Can You Guarantee Success?
Success can never be guaranteed and it depends on many factors including how involved you choose to be and how large the underlying issue is.
We encourage you to have an open conversation with your assigned psychologist about the problems you are facing, strategies that can be deployed to combat these, and any other questions that you may have.
---
Trusted Therapies
Testimonials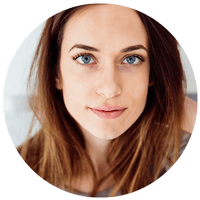 "I came in with extreme issues of anxiety and depression after my pregnancy. I thought there was little hope for what I had thinking about friends experiences and them just being given drugs that never worked. APMHA really helped assign me to an amazing therapist who really took care of me and help me feel fully recovered"
Margaret Taylor
Mother of Four, Depression Sufferer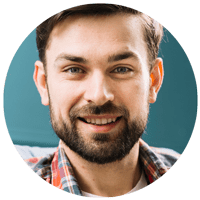 "After some years I feel like every marriage has its issues, but me and my wife just dealt with things I didn't want to go on. I felt like we were having issues we never had before and hoped it wasn't just the spark dying down. APMHA gave us a professional that really brought us back together and after a year I am happy to report I feel like we are back to that spark that first brought us together."
Lawrence Thompson
Husband, Marriage Counseling Patient
---
Are You Ready to Speak To A therapist?
Speak to one of our therapists to discuss which option would work best for your needs